hello sume ..mata aku tak ngantok lg ni ..jam dah menunjukkan pkul 11.29 p.m ..selalu nye time2 cam ni ..aku dah tido lena ..haha ..cepat kan aku tdo ? biasalah ..nak jge mata drpd serangan mata panda ..mcm afiqah ..haha :D
disebabkan aku tak leh nak tido ..so ,aku nak kongsi dgn korang sume angan2 dan impian aku buat masa terdekat ni ..antaranya ialah ..aku nak badan aku ni slim and tinggi ..bcoz my mum and my boyfriend said that i'm fat !! so ,aku nak jd krus dan tggi supaya aku boleh merasa pakai jumpsuit mcm yuna ni ..
then aku teringin nak kulit putih gebu mcm hana tajima ..
she is so gorgeous !!! ..
then aku sentiasa impi2 kan utk pki high heels 5-6 inch ..although i know it's difficult for me to walk properly with the shoes ..hehe :)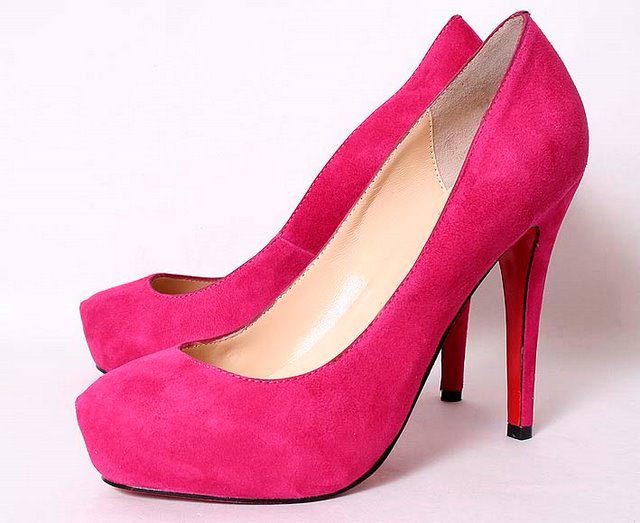 OMG !! I will look higher with this shoes ...
then ,guess watch ..
surely look hot !
handbags ..tak kisah lah jenama ape ..as long it can make afiqah jealous ..haha
for example only ...
despite korang rase impian aku ni mcm mengarut and mcm tak ada potential utk cpai semua tu ..tp ..itulah impian aku buat masa ni ..tggu lah sambungan utk impian aku pada masa hadapan 2 tahun lg ..bila aku dah matang ..haha ..daa ..good night sume !!
---
LIKE kalau SUKE :)
---